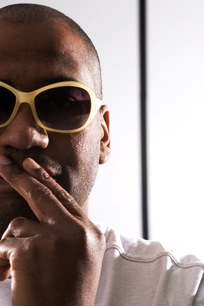 Photo by Dave Lewinski
Blair's are those rare lyrics that dare to challenge the listener. And if they insist on always taking me on/then why should I lay low/ and if they're going to hang me on my own words I may as well be sure to give them enough rope. This work is not the lyricism of the too easily inspired, nor is this coffee house guitar for the lazy dreamer. This is committed work meant to make us think, to broaden us, to take us on a journey with the adventurer as he moves from city to city, Ithaca to Ithaca. Blair insists on composing more than a haunting melody (as if that weren't evocative enough); he gives us unforgettable songs line by line with the care and attention of an exceptional poet.
But he is not seeking some kind of untouchable status; no, he wants us to be able to relate to these lyrics, which could easily be broadside ballads, such as those sold by peddlers on the streets of 16th century London, satirical and subversive. These broadsheets (as they were also called) were disseminated everywhere. They were made easily available. And this tradition continued into the 20th century in Europe and the Americas. Today, there are still publishers who print contemporary poems (including Blair's) on broadsides. Recently Alabama State University's Punch made a broadside of Blair's poem, "Racehorse," and Blair has made his home in the city of Detroit, where the poet Dudley Randall founded the renowned Broadside Press, which has been deeply committed to publishing work from black "folk" for over 40 years.
Broadsides deal with the "truths" of the day, and their currency speaks to the urgency of the moment. It is the keen combination of lyric narrative and the manner in which that lyric narrative is presented that makes this album at once penetrating and accessible. It is the attention paid to tone and measure alongside his darkly soaring vocalization. Inspired by everything from Beethoven to the corridors of Detroit. Blair is not a poet in that loose sense that calls anyone with a good turn of phrase a poet. Blair is an urban and urbane bard in the truest sense. The earliest bards were a tribe of knowledgeable, professional composers with a profound understanding of history and the ability to make that history current, to make their listeners see the history of their moment. Blair reveals song by song the intersections between communities of man. And it is man's penchant toward war that both unravels and sets in a spotlight sites of love. Here, Blair places the sites of war before us, exposes them, and asks us to take them down. In this collection, as in the best folk music traditions, Blair has something necessary to say, and when we listen, we come away changed.
- Vievee Francis, Author of "Blue Tail Fly"